Angelica is a gentle,  methodical and empathethic in her approach to teaching piano.   Angelica is located in Narraweena and she teaches in her home as well as in students' home in Dee Why, Beacon Hill and Narraweena. Angelica was trained by Music Waves' very own founder, Rachel Christopher.  She did all her AMEB piano exams via Music Waves to grade 5 and went on to study music for her HSC
Angelica has participated in music nights and musical showcases at school. This year, she is working towards her AMEB Grade 6 as well as an AMEB Theory Musicianship exam.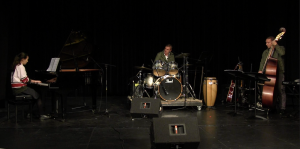 She is supportive, hard-working, passionate, kind, loyal, patient, and reliable.
>If you would like to book regular in-home lessons with Angelica call 04012 MUSIC today so we can find you a spot.