WANT TO FIND OUT MORE?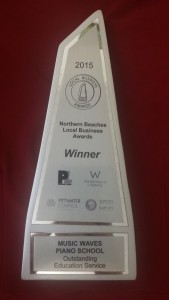 Established in 2008, Music Waves is a reputable, multi-award winning provider of in-home piano, guitar and vocal training, imparting genuine music literacy to Sydney's next generation for over a decade.
If you want an affordable but premium service for your child and a stable learning path, contact Music Waves today and secure them on our waitlist.
Our dedicated team of passionate educators bring real progress to over 50 suburbs of Sydney.

At Music Waves, the teachers believe that learning activities must be engaging, tailored to the individual, where goals are jointly constructed by teachers, students and parents partnering together. Music Waves prides itself on having ethical management,  service quality and consistency,  delivering unrivaled results. In Manly-Warringah , Music Waves delivers a premium education service to Manly, Balgowlah, Seaforth, Fairlight, Clontarf, Curl Curl, Freshwater, Narraweena, Dee Why, Collaroy Plateau, Manly Vale, and Freshwater. In Pittwater, Warriewood, Elanora Heights, North Narrabeen and Mona Vale families receive quality, one-to-one tuition. In North Shore,  the passionate teaching team delivers continuity and tailored learning to Wahroonga, Waitara, Turramurra, Pymble, St Ives, Killara, Gordon, Lindfield, Roseville, Neutral Bay, Mosman, Cremorne, Beauty Point,  Northbridge, Castle Cove, Castlecrag and Crows Nest.
NEWS FLASH! Australia Music Examinations Board results for 2018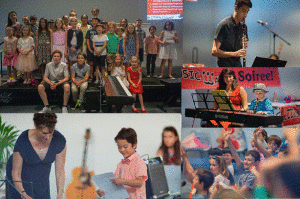 B+ : Credit; Callia Ward, Cayden Ward
Katy Greenleaf Sophia Bannister, Joshua Riddle, William K

aratenutne
NEWS FLASH! 2017 Annual Charity Soiree raised over $2000 for Ugandan Orphanages!
Over 40 kids did individual recital performances
Massive 'thank you' to all the sponsors including Westfield Brookvale, Australian Skin and Laser Brookvale, Officeworks, Priceline, Bunnings Brookvale and more!
We raised over $2000 for the Irene Gleeson Foundation to feed and educate African kids recovering from civil war and AIDS.
NEWS FLASH! AMEB results for 2017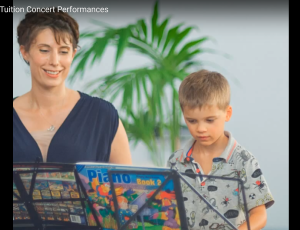 A+: High Distictions:  Ruby Bonello and Matilda Wood and Joshua R:
A : Distinctions: Chloe R, Lyla Hollins  Sanah G:  Daisy Douglas,
B+ : Credit; Grace Mcmullen, Polly Senior,  Callia Ward, Emma Sullivan, Jamie Sullivan, Claudia Selinas
B: Credit: Isabella Cheong
NEWS FLASH! 2016 Music Waves Annual Charity Soiree raised over $4000 for "Bringa" Womens Resource Centre Manly-Warringah.  Over 80 students individually performed for the cause.
NEWS FLASH! AMEB results for 2016  Congratulations to these Honours AMEB Participants!
Kirrily  – Honours
Willem – Honours
Morgan – Honours
News Flash 2015!   Congratulations to successful scholarship applicants:
Junto Qiu :  successful Music Scholarship placement at Pittwater House Collaroy
Karen Le :  successful scholarship placement at Queenwood
2015 News Flash!   Congratulations to all successful 2015 AMEB exam participants: 
 Will S, Samuel P, Sophia B, Jamie S, Emma S, Alex P, Jay B, Elizabeth C, Jack K, Adam B, Ayesha, Kyle B, Jenny Q and Layla
2014 News Flash!  MUSIC WAVES – A FINALIST AGAIN IN THE EDUCATION CATEGORY! AMEB SUCCESS AGAIN IN 2014! High Distinction: Keira Marr Honours: Abi M, Joshua R, Sam P,   Abigail M, Joshua R, Olivia W, Jenny Q, Hamish C Credits: Alex M, Kyle B, Sophie D, Annabelle L, Chelsea, William S, Thomas D, Chelsea M
2013 News Flash – SUCCESS allround in Independant Examinations! Honours:  Lucas H, Chelsea M, Hamish C, Erik F Credits:   Grace S, Emma T, Alexandre D, Jenny Q, Kirsten F
2012 AMEB INDEPENDANT EXAM Success:
High Distiction:  Karen Le – Grade 3 Pianoforte
Honours: Jack B, Chloe H, Liam O, Sam P
Credits: Annabelle Lee – Grade 3, Maya Challoner – Grade 1, Neve M, Taylor H, Sophie McFadden – Grade 2, Georgia K, Thea A, Luke P, Grace S
2011 AMEB SUCCESS: Alex Y: Distinction (Honours); Annabelle Lee: Credit; Karen: Credit, Liam O: Credit; Mia K: Credit; Thea A: Distinction (Honours); Luke P: Distinction (Honours); Emma T: Distinction (Honours); Sofia W: Distinction (Honours); Erik F: Distinction (Honours); Ella S: Distinction (Honours); Grace S: Distinction (Honours); Maya C: Distinction.

COPYRIGHT MUSIC WAVES PTY LTD  ACN: 607 974 729